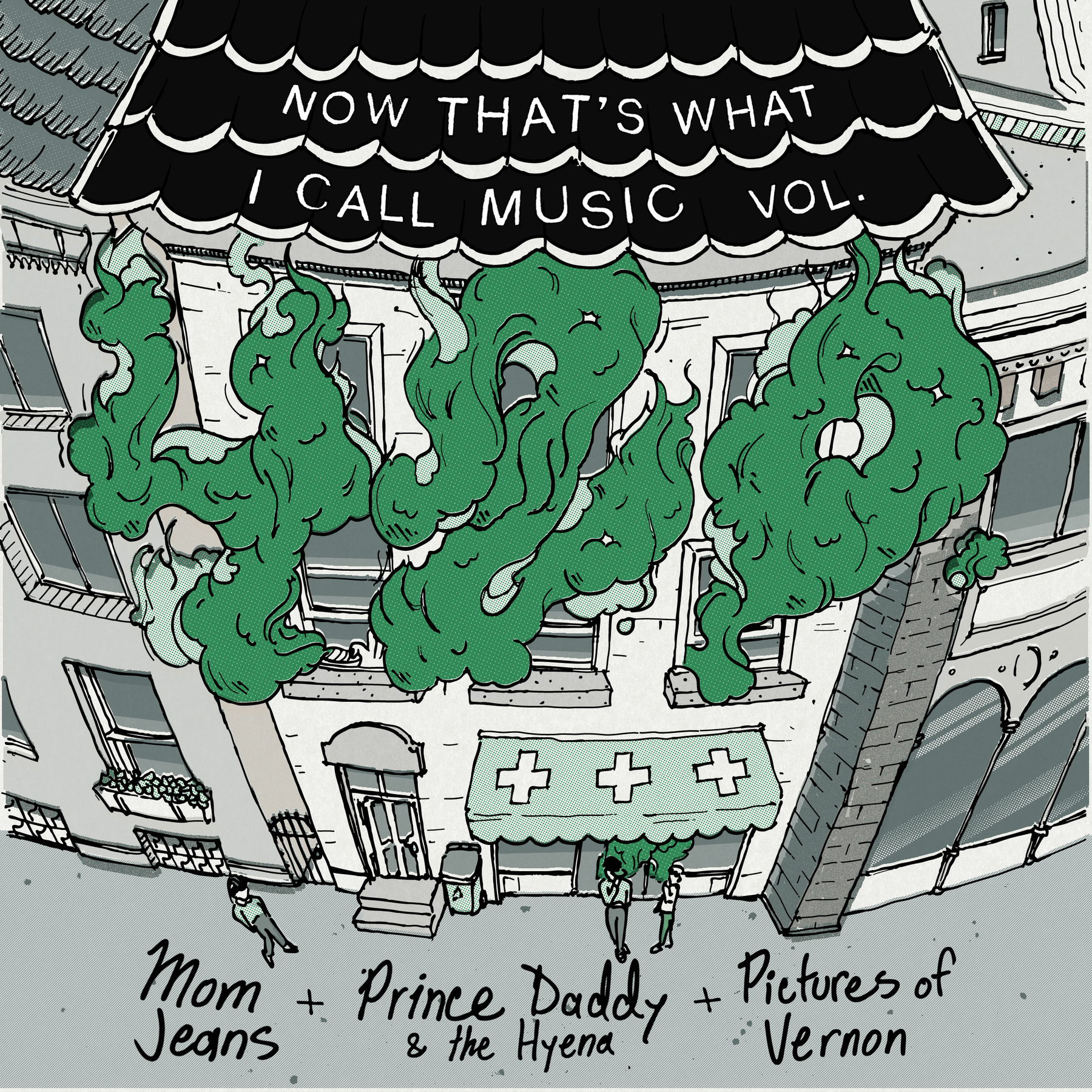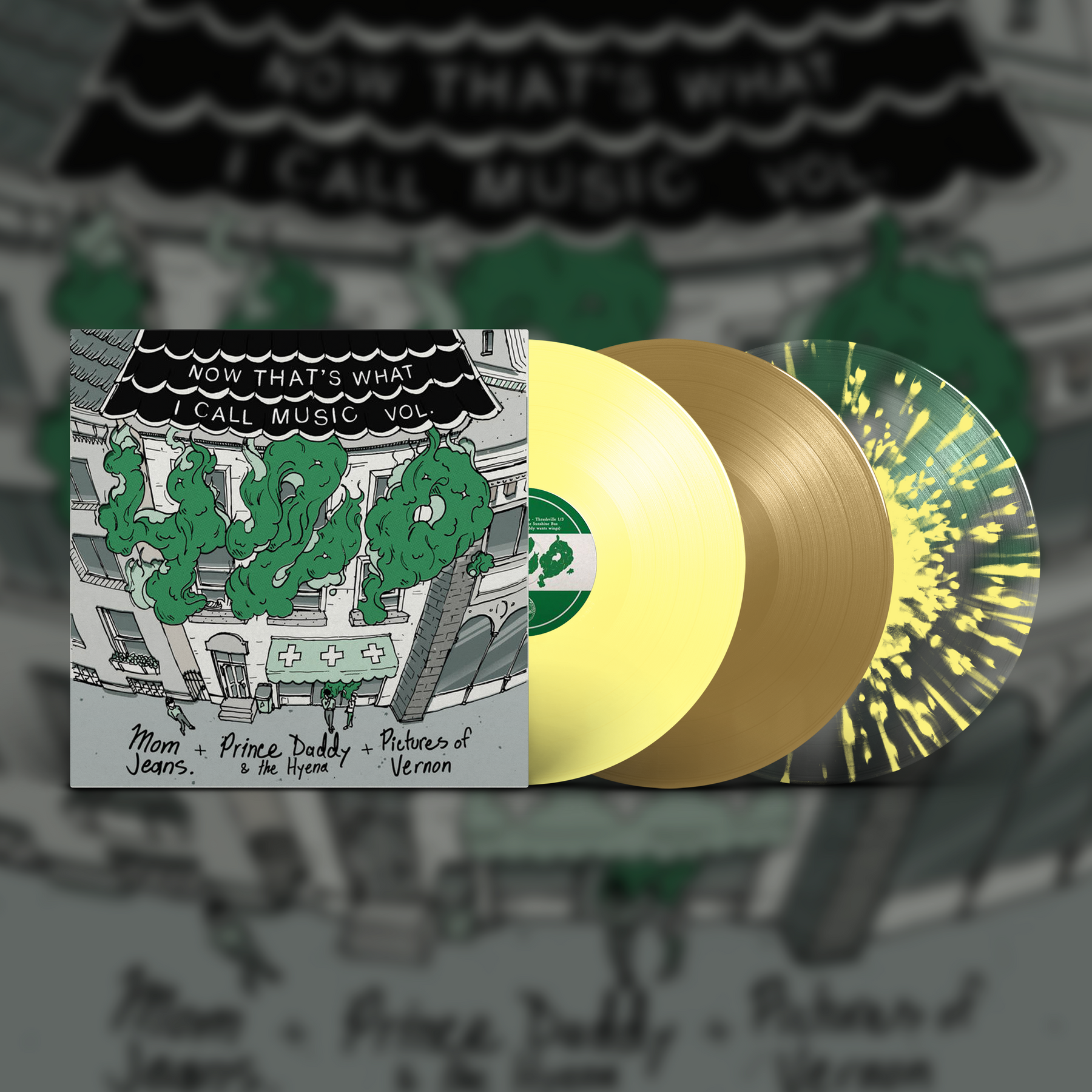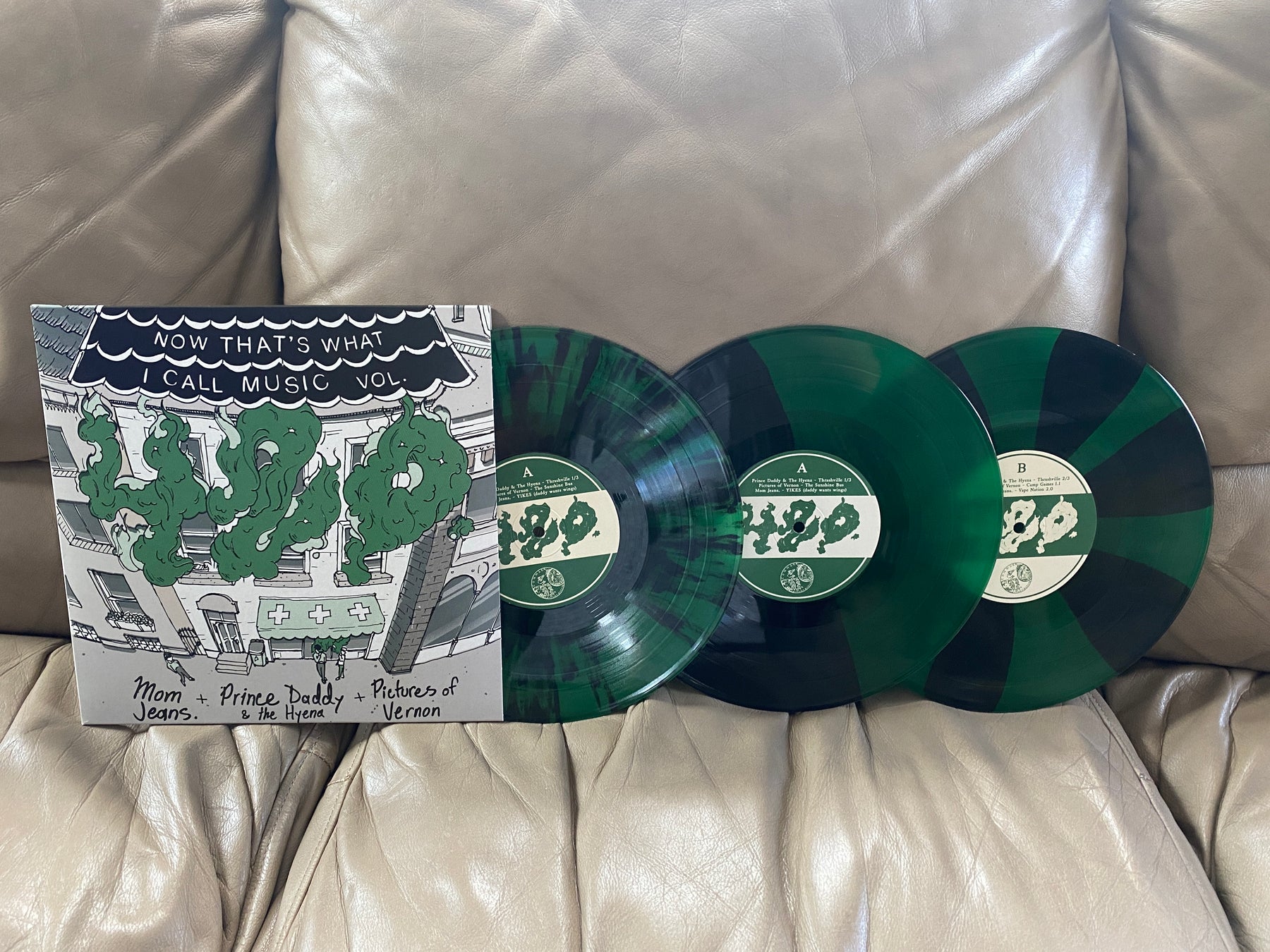 Mom Jeans. / Prince Daddy / Pictures of Vernon - NOW That's What I Call Music Vol. 420 10" (3RD PRESS)
Size:
Clear w Yellow and Black Splatter /250
holy split baby... 3 bands, one big dream. mom jeans, prince daddy & the hyena, and pictures of vernon all on one 10" record. 3 bands i'm absolutely obsessed with, 2 songs each. the music speaks for itself. artwork by dave sagan.
shouts to the #1 homie zoe for killing the guest vocals on the thrashville 2/3!!!!!!!!!!!!!!
1. Prince Daddy & The Hyena - Thrashville 1/3
2. Pictures of Vernon - The Sunshine Bus
3. Mom Jeans. - YIKES (daddy wants wings)
4. Prince Daddy & The Hyena - Thrashville 2/3 (ft. Kississippi)
5. Pictures of Vernon - Camp Games 1.1
6. Mom Jeans. - Vape Nation 2.0
10.06.17
Pressing Information
1st Press:
Light Ass Green /300
2nd Press:
White /100
Dark Ass Purple /200
Black /700
3rd Pressing:
Green & Black Cornetto /300
Green & Black Splatter /700
Half Green/Half Black /1500