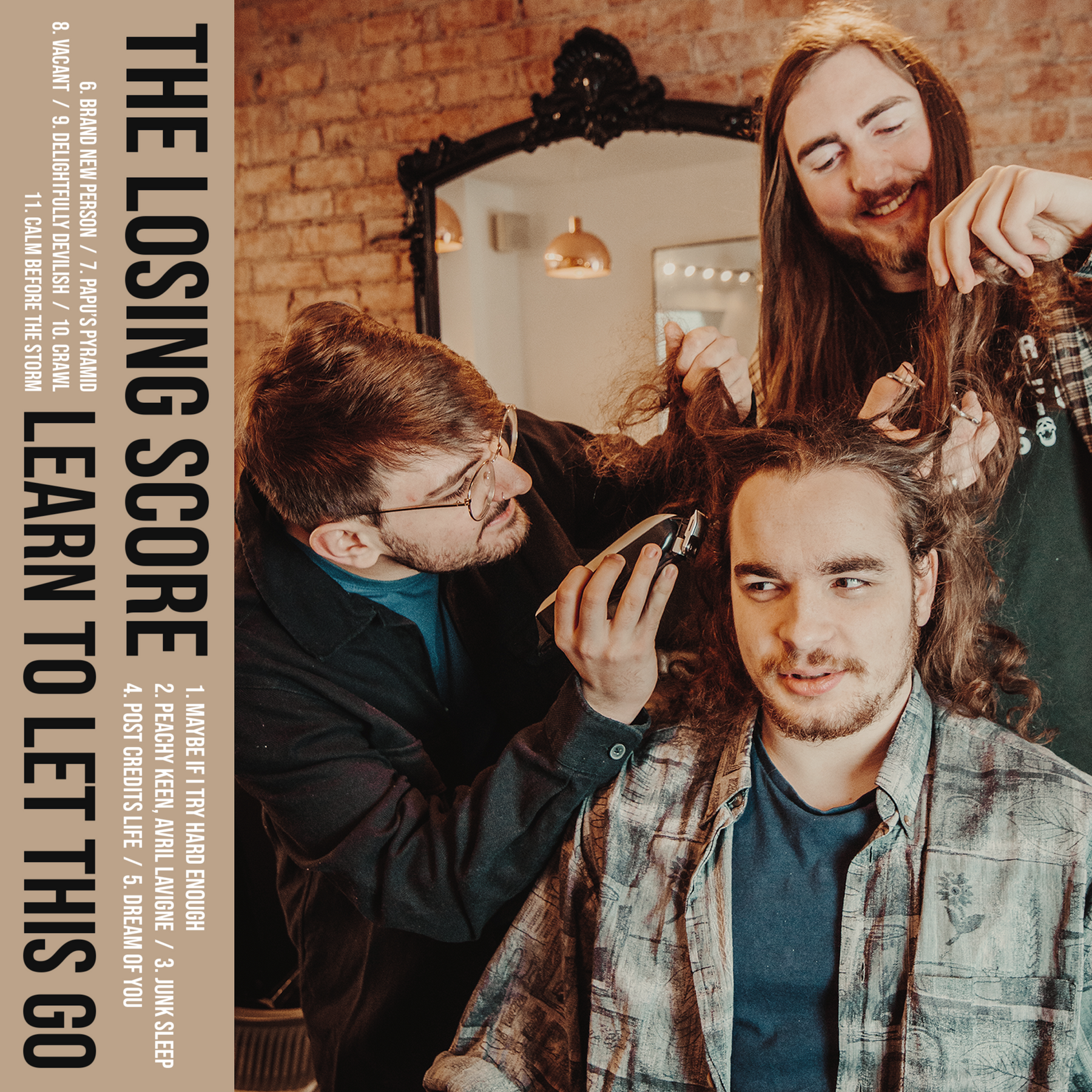 The Losing Score - Learn To Let This Go
Variant:
Light Blue w Dark Blue Splatter 12" Vinyl
debut album by UK alt rock/emo/pop punk trio The Losing Score. Learn To Let This Go acts as a diary of sorts, documenting the rare highs but more common lows of the last few years. It feels like trying to let go of pieces of the past while also being too afraid to face the future.
Tracklist:
1. Maybe If I Try Hard Enough
2. Peachy Keen, Avril Lavigne
3. Junk Sleep
4. Post Credits Life
5. Dream of You
6. Brand New Person
7. Papu's Pyramid
8. Vacant
9. Delightfully Devilish
10. Crawl
11. Calm Before the Storm
Pressing Info:
Light Blue w Dark Blue Splatter /200
Half Dark Red / Half Tan /300
Credits:
Produced by Sam Bloor
Photography by Sarah Maiden