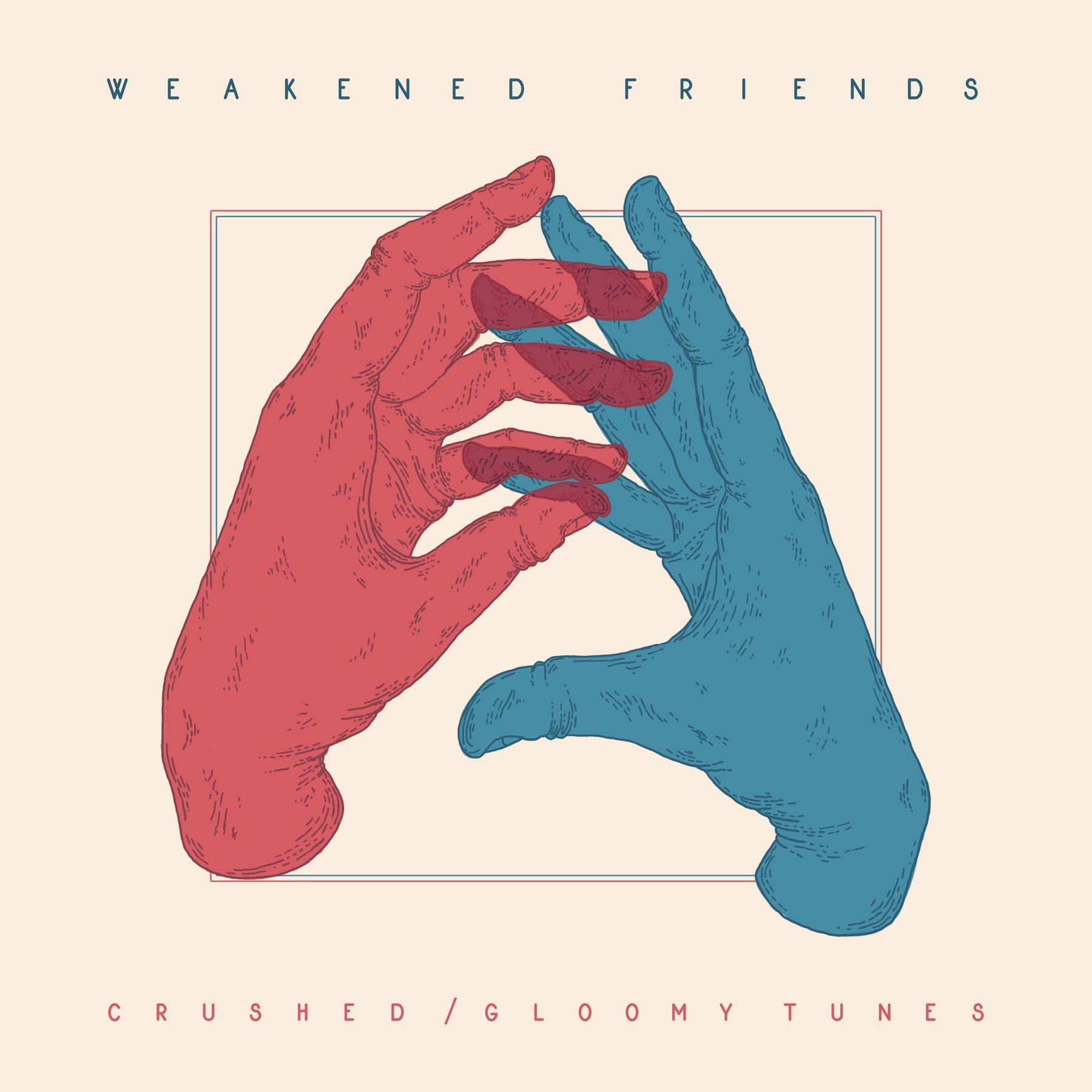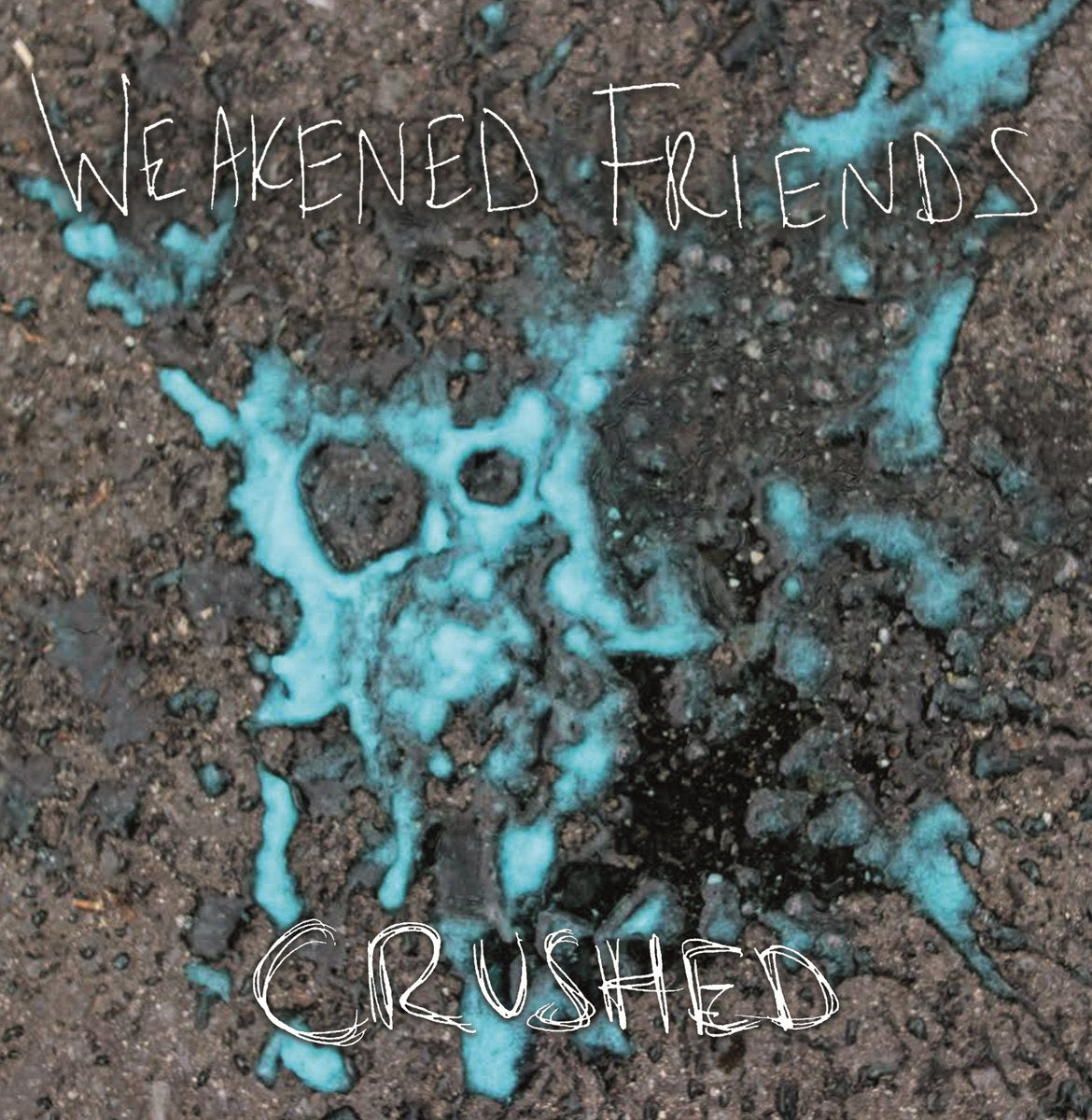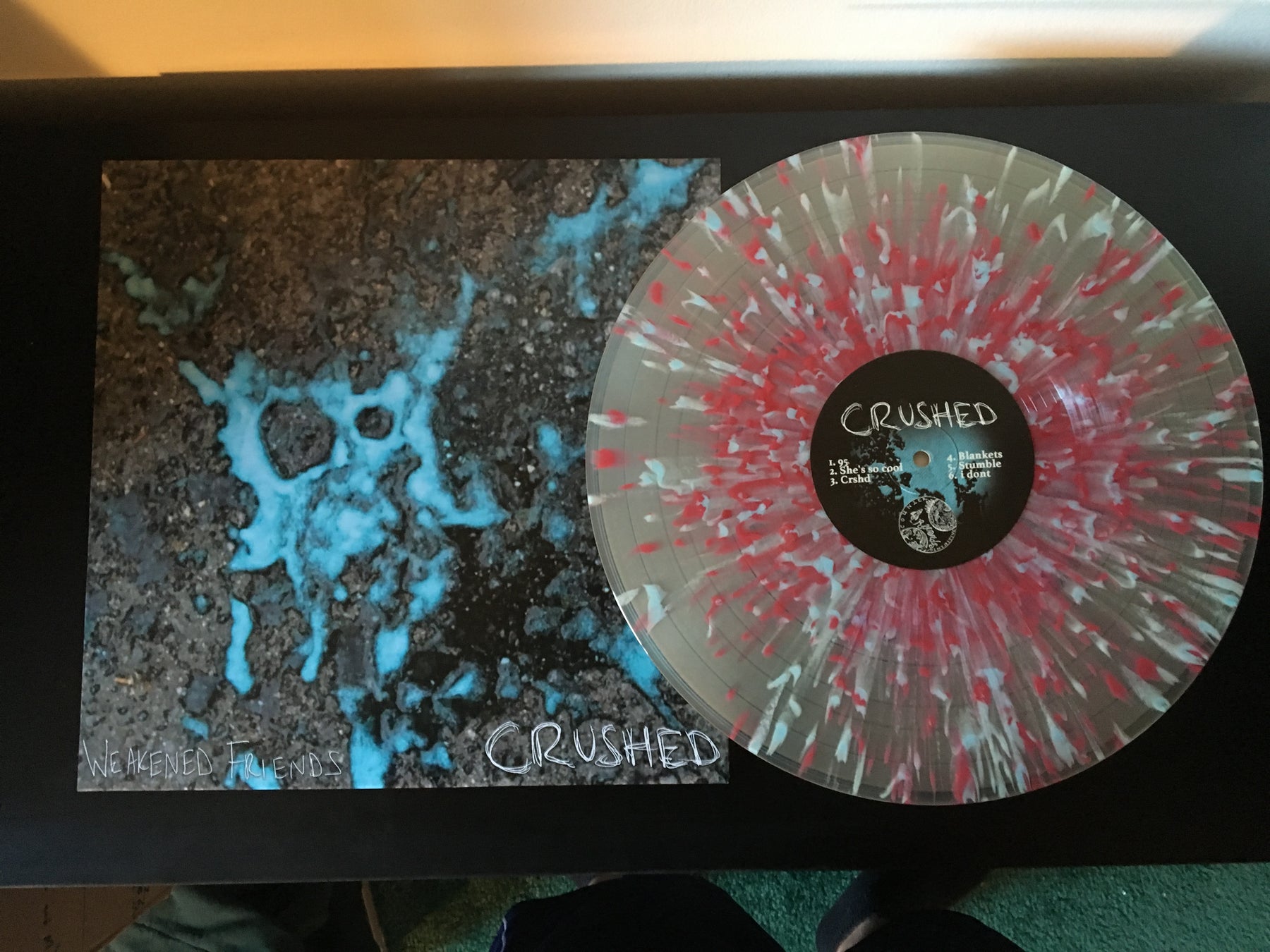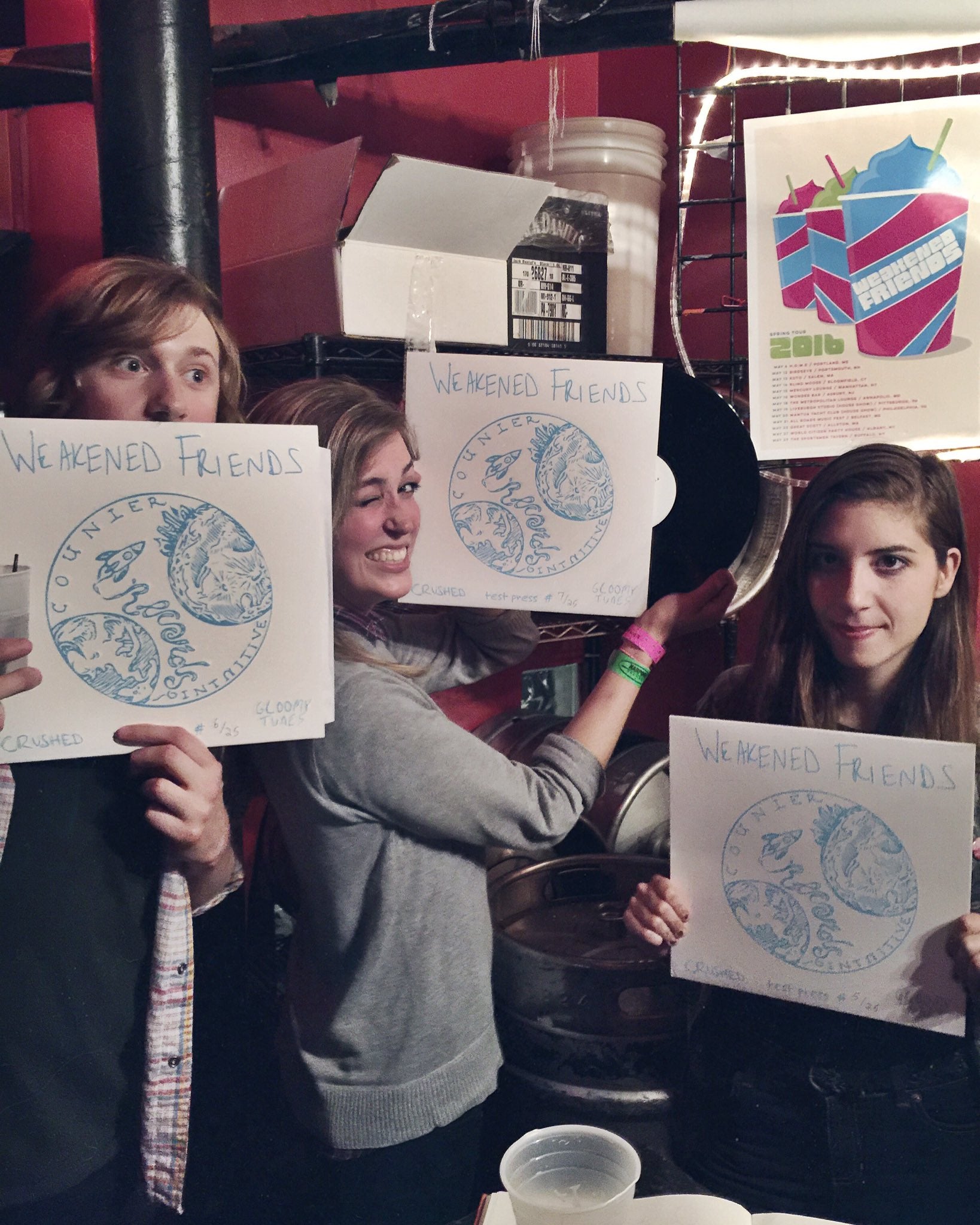 Weakened Friends - Crushed / Gloomy Tunes
Size:
2nd Press: Clear/Red 12" Vinyl
This is a 12" vinyl featuring the bands 2 EP's plus an extra song. reimagned artwork for the repress which ships in mid march 2020
Side A: Crushed
1. 95
2. She's So Cool.
3. Crshd
4. Blankets
5. Stumble
6. i dont
Side B: Gloomy Tunes
1. Waste (Duck Tape Session)
2. Miserable
3. Main Bitch
4. Won Yet
5. Honestly
Gloomy Tunes Release: 9.15.15
Crushed Release: 7.22.16
Follow the band on FB
The Duck Tape Session for Waste was recorded/released as a single by Ugly Duck Studios and the video came out sweet!
Limited number of test presses available for purchase. Comes with screen printed cover, hand numbered /25.
Pressing Information
1st Press:
Pink w/ Red Swirl /100
Clear w/ Blue & Red Splatter /125
Transparent Aqua Blue/125
Black /150
2nd Press:
Black+Blue /75
Clear+Red /225
Tape: 1st Press
Red /100
Tape: 2nd Press
Red /100